a aqua baby dark blue black iridescent glitter skateboard. named for my cat, pepsi noodle. who is slippery as a wet noodle. 
this is a one of a kind skateboard - there will not be another like it!
8 X 31
7 ply maple skateboard deck purchased from an independent shop and glittered to death by hand by me!
totally skateable art! glitter won't come off unless you grind curbs and other things heavily. comes without grip tape but i can add glitter grip tape so you can sparkle on top and on bottom bb!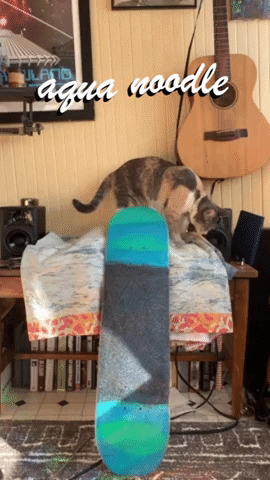 FREE SHIPPING ON ALL SKATEBOARDS!!!!!